I read somewhere that there are 11 Fridays until Christmas. While this makes me slightly angry because October and November are too awesome to overlook (and life is just always forcing us to look ahead) it does give me a little push and motivation to start at least thinking about Christmas gifts. (Although if I am being 100% honest I don't like the obligation of Christmas gifts and no I am not a grinch).
It's not the giving part that I don't like. Actually I like that part too much. It's the part of wanting to give every single person I know something special. It's just impossible and then all the fun is sucked out because I can't afford it and it's not realistic or financially smart. BUT finding small businesses has really perked me up a bit about my shopping. So I wanted to share some awesome small/local businesses with you so you can get your Christmas shopping done all while supporting entrepreneurs. Win win!
Painted Fox is growing like crazy because of course. I saw last night that they have the entire store 21% off if you use the code youaskedforit21 (offer ends 10/11/15). It's a pricier shop so this is a great time to browse and get a good deal.
Speaking of Farmhouse decor–have you checked out @FancyFarmhouseDesigns on Instagram? They have just started out so please stop by and give them some love. Also, if you're in the Indiana area they will be having a Barn sale in a few weeks. I so wish I could go!!
As a Florida girl I loved these signs by Homestead1227. All the heart eyes. She can make your state too and put the heart over your city. Such a sweet and personal gift.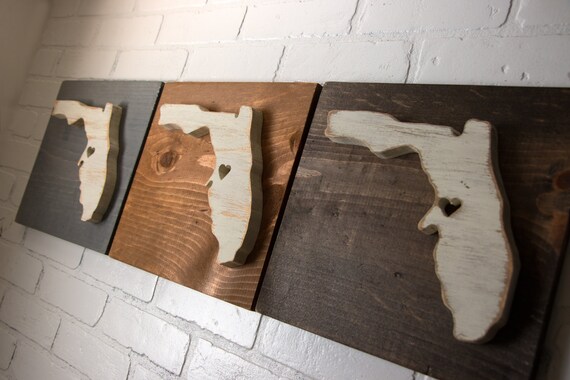 I look forward to sharing more of ladies like these with you. Thank you for supporting their gift and celebrating them with me.
Have a wonderful weekend! May you find the restoration you need.
<3